Newsletter
SMILES Center for Independent Living e-News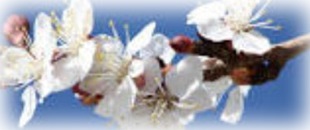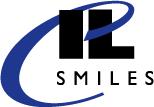 Regional Events

Branch Locations:

New Ulm Branch     Hello from Sarah and Kristina in New Ulm. Kristina works in the Brown County region and Sarah works in Sibley County most of the time.

We are not in the office much as we are out working with people or in the schools.  We do appreciate your calls and try to respond to them in a timely matter.

Please give us a call if you need assistance: 507-354-7106.
Fairmont Branch

The Fairmont Branch serves Martin, Faribault and Watonwan Counties.

Exciting things are happening in Fairmont.

Watch our website and Facebook Page for news and events coming up!

We are in the planning phases of establishing nutrition class – cooking class in Le Sueur county.  in the area of Montgomery or possibly Le Center.

We are also looking for others in the Waseca area that may be interested in a senior companion or a volunteer to spend time doing quality activities around the area.

Please contact Jamie at the Mankato office if you know someone whom may be interested in this opportunity.

We also have a few individuals that are interested in doing some volunteer work in Waseca county. If anyone has any ideas of what or where we could help give back to the community we would love any suggestions.

Contact Jesi at the Waseca office at 507-833-1339.

Board Members

SMILES Board of Directors is currently accepting applications for board membership.  Individuals and community members who are interested in SMILES Board of Directors may contact Alan Augustin at 507-345-7139 or 888-676-6498 toll free.

Howard and Lori went to the CTIC resource fair in Mankato.   They had a booth and talked about Transition topics such as Assistive Technology, drivers training, signing up for Baseball, resumes and interviews for jobs, and applying for college. 

Welcome to SMILES Online Newsletter.   

Announcements

SMILES Youth Baseball League will be on Fallenstein Field this season, on Thursdays, 6:00 – 8:00 pm, May 1st – June 26th. Fallenstein Field is the Miracle League field in Caswell Park of North Mankato: map

Skills practice starts each Thursday at 6:00 with Color Guard presentation at 6:30, the ballgame starts at 6:35, lasting until 7:15 or 7:30, ending with social time until until 8:00.Cancellations or other changes will be decided by 4:00 Thursdays. 

Call Jamie 507-345-7139  about baseball scholarships and extended dates to join the team: Registration Form Team Picture Night is Thursday, May 15th, and Awards Night is Thursday, June 26th.  See the full calendar for baseball events: Calendar

9th Annual Electronics Recycling

SMILES Computer / Electronic Recycling Event was held May 2nd and 3rd. It was a great way to get rid of old computers and TV's that take up space in closets or garages.

This year, SMILES is using the funds raised from the event to help Veterans with their technology needs. Their range of needs include cell phones and minutes, to iPads and computer training. SMILES works with area Veteran agencies to assist Veterans in this mission.

You might have seen the truck in the Madison East Center parking lot. The tax deductible donation fee for recycling is $.55/ lbs. The next Electronics Recycling event will be in September.  Contact Howard at 507-345-7139 for more information or to volunteer.
  

The Council of Local Organizations for Volunteer Enhancement (CLOVE), is a membership organization that meets to discuss topics of interest to organizations with volunteers.

SMILES is just such an organization.

Recently, as part of CLOVE's efforts to raise public awareness of the value of voluteering, SMILES volunteer Rain Cox was chosen for the "Salute to Local Leadership: article in the Mankato Free Press. Read more:  Rain Cox

Meet Traci Windschitl, SMILES'
PCA Program Manager.  We
interviewed Traci about her
new position with SMILES and  her "tools' for success. Link
here to: read the full interview.

   Meet Howard Rosten, ATP and     long-time SMILES employee,       who recently earned RESNA          credentials as an "Assistive         Technology Professional." 

Link here for: more about Howard.

The Subcabinet held a listening session on April 29th at Mankato State University to hear what people think about the draft modifications to the Olmstead Plan.

The Olmstead Subcabinet will continue to accept comments until May 19th. Feedback should be submitted by 4:00 pm May 19, 2014 to be considered for inclusion in the plan.   Email:opc.public@state.mn.us.

5% Campaign One of the critical disability related issues of the current legislative session is the need for rate increases in services for persons with disabilities. House File 2408 and Senate File 1993 are bills asking for a 5% increase in reimbursement rates for Home and Community Based Services, and money to pay for the increase.

Supported by advocates, professionals and individuals all across Minnesota these bills are co-authored or supported by many of our southern Minnesota House and Senate Representatives. Continued: 5% Campaign
Community Activities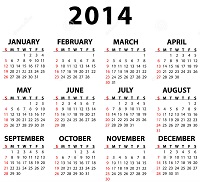 Now you can contact us online, comment on our blog, or follow us on Facebook and Twitter. 
Learn about contributing to SMILES online through GiveMN.org, Leave a Legacy Mankato, or through the United Way in your community.
SMILES CIL has volunteer opportunities for you!  We have a variety of activities going on that you may find rewarding.
Click to:Volunteer
For more information call 507-345-7139 or contact Jamie here: contact form.
Peer Counselor
Volunteer Peer Mentors assist persons with disabilities to achieve the independence they desire by sharing experiences, providing educational resources, and giving support.
Current Peer Counselor activities include Senior Companions, Self Determination Discussion Series, and Support Groups for people who have been diagnosed with Mental Illness.  Read more about 
Peer Counseling.
Contact Information: 709 South Front Street, Suite #7, Mankato, MN 56001 | 800.676.6498
---
---
SMILES Center for Independent Living
709 South Front Street #7
Mankato, MN 56001
USA
Read the VerticalResponse marketing policy.